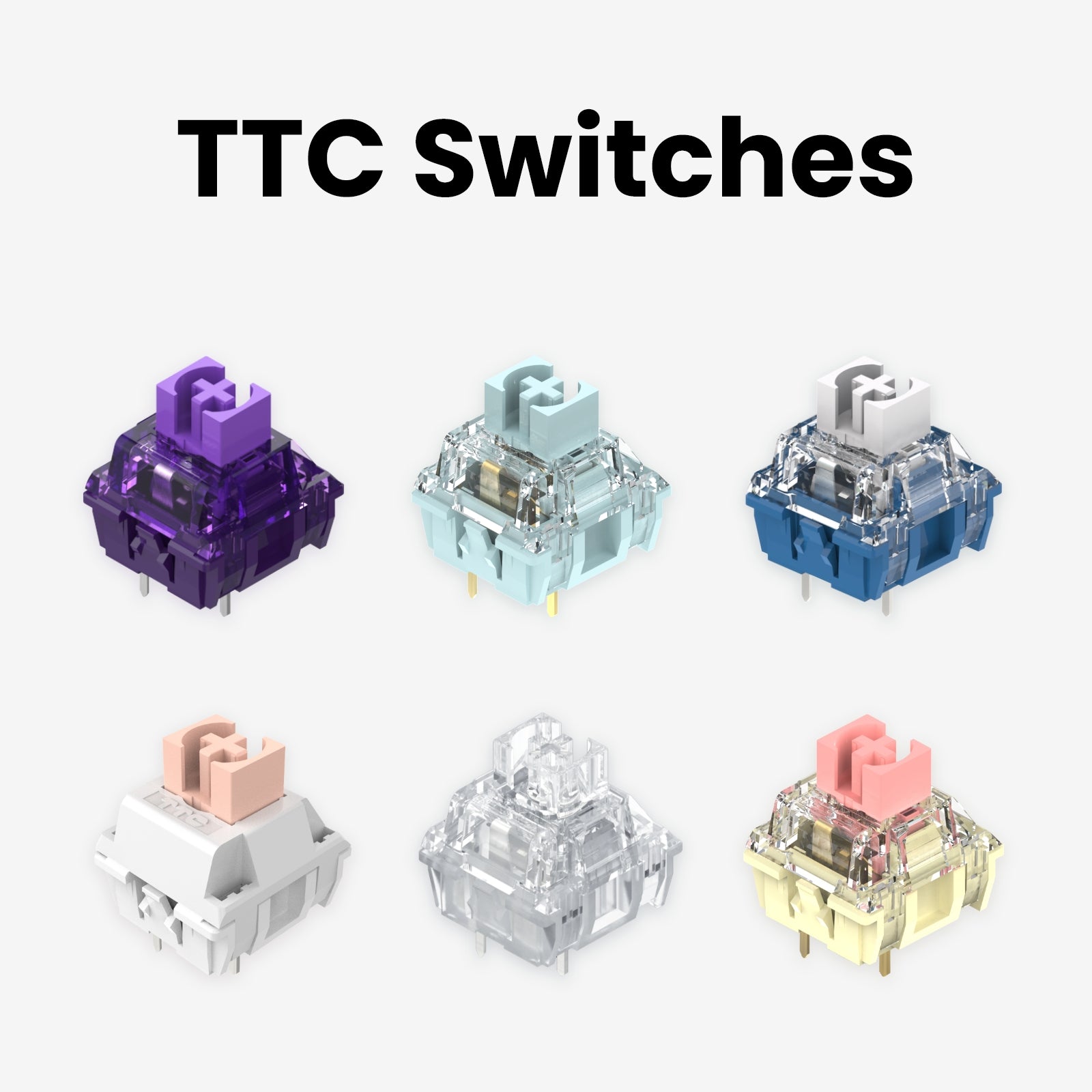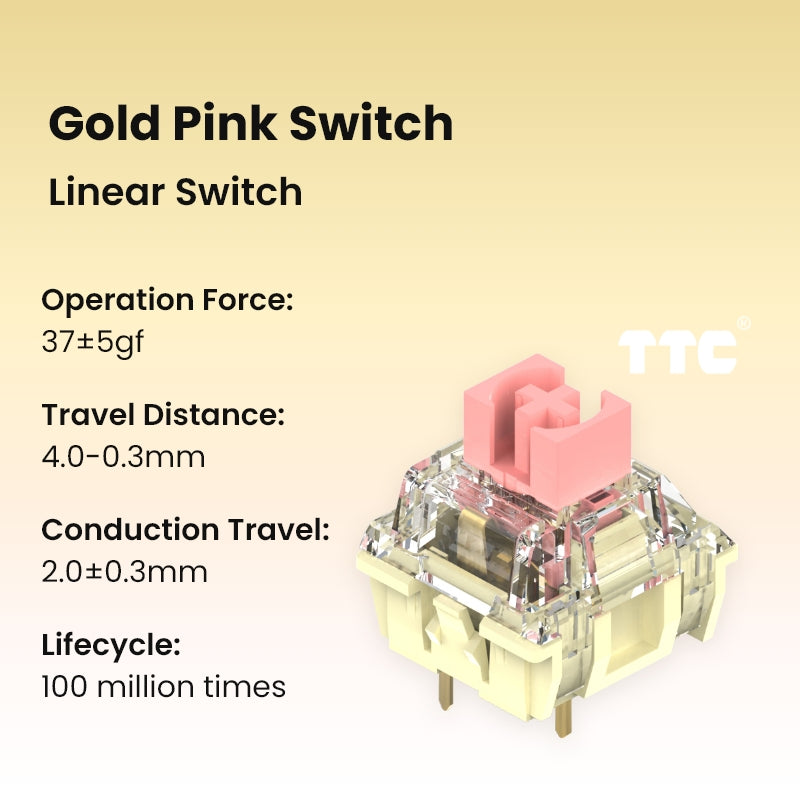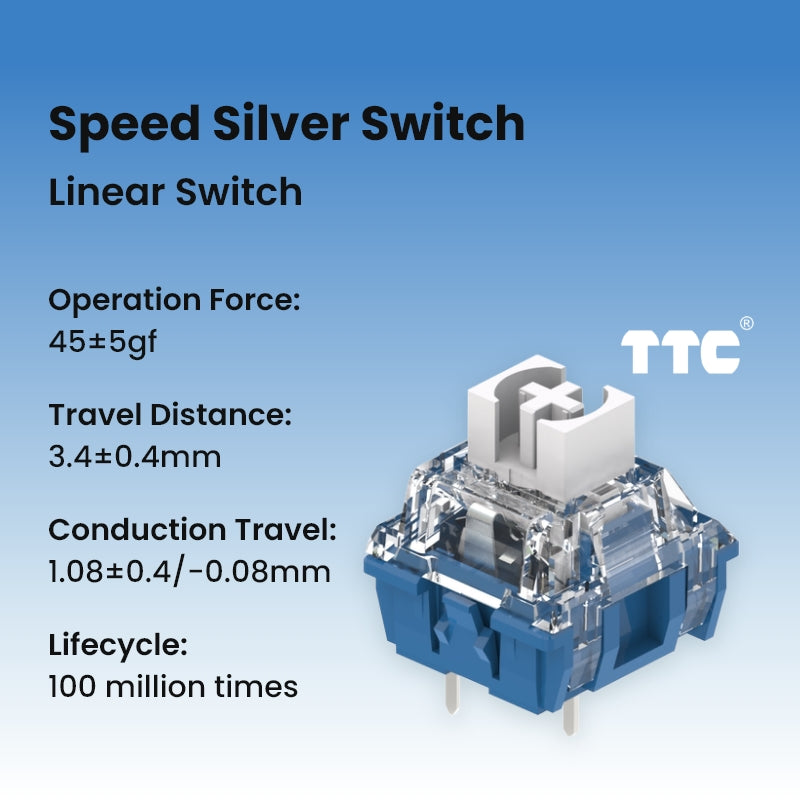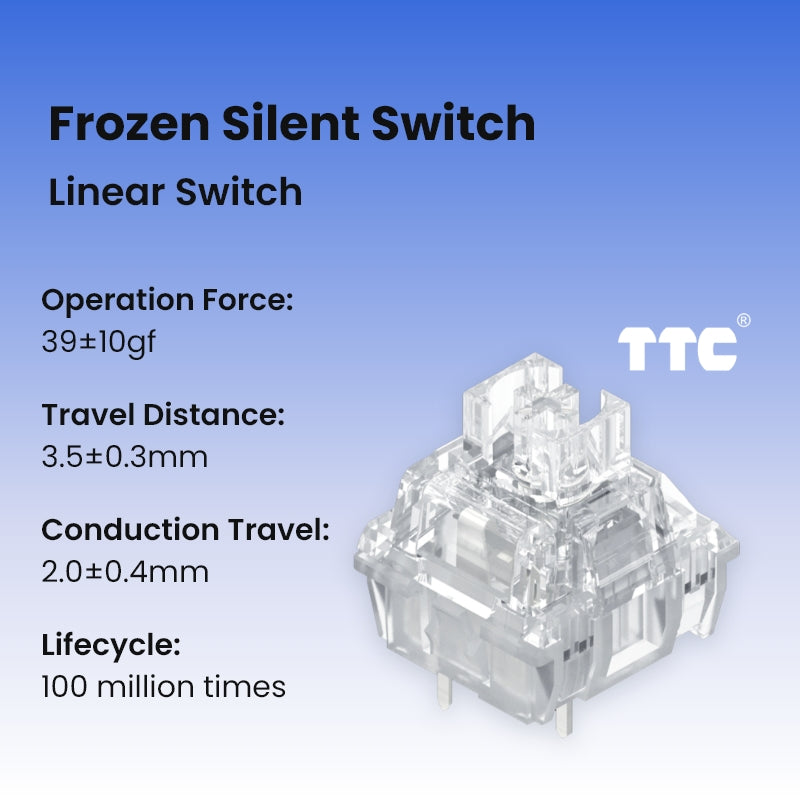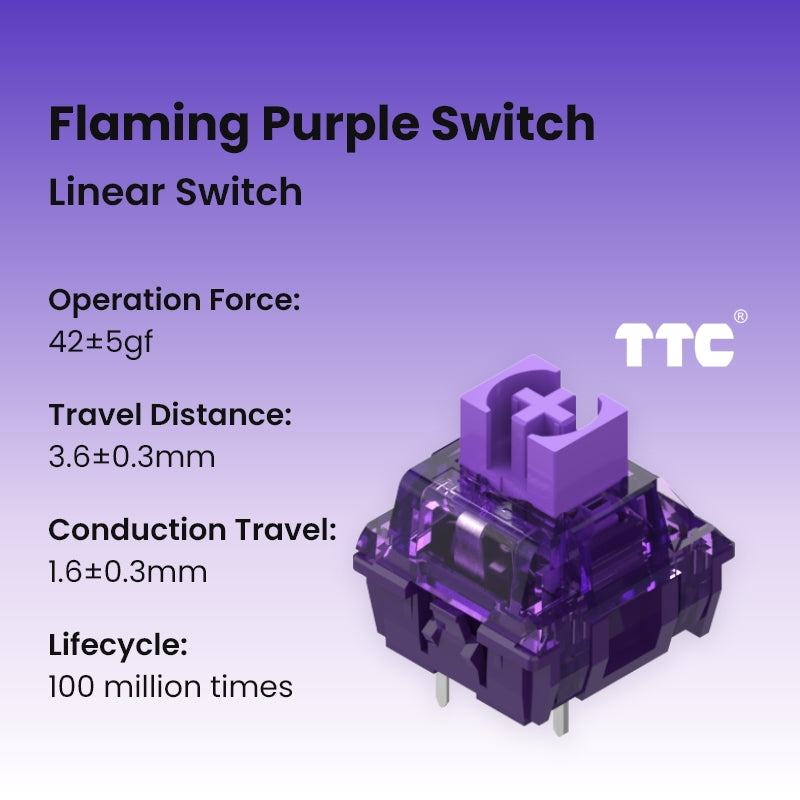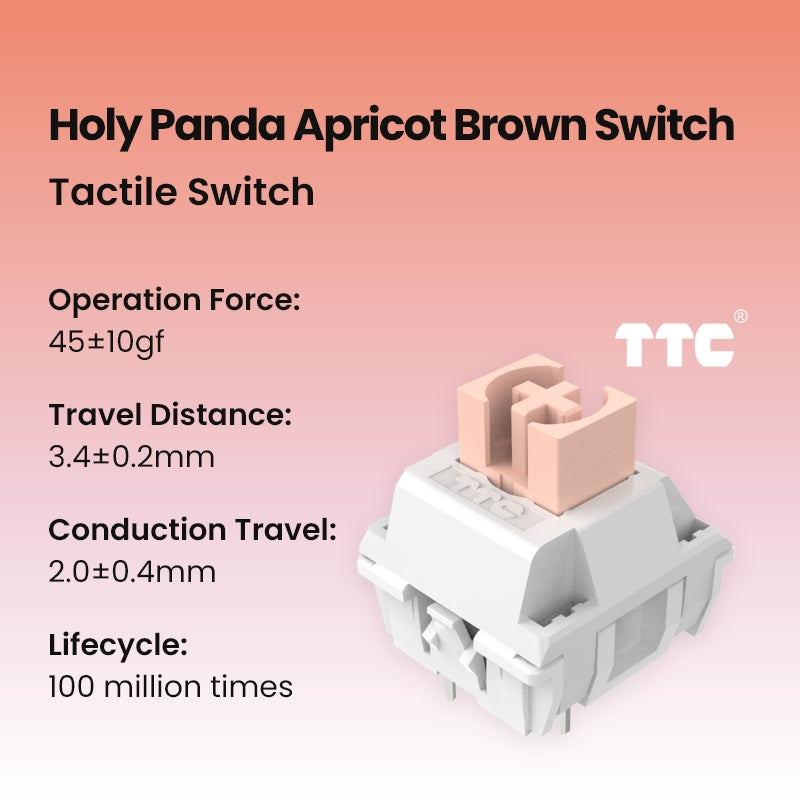 MelGeek TTC Mechanical Switches for Keyboard
If you're looking for a new feel on your keyboard, you came to the right place. These SMD LED-compatible switches come in your choice of a different switch weight, depending how much pressure you like to type with. All switches are plate mounted with a 3-pin construction.
These switches come pre-oiled from the factory for smoother and quieter operation.
Note:
These switches are sold in a pack of 10pcs

Specs
TTC Gold Pink
Operation force: 37±5gf
Pre-Travel: 2.0±0.3mm
Travel Distance: 4.0mm-0.3mm
Behavior: Linear switch
Sound Level: Gentle

TTC Speed Silver
Operation force: 45±5gf
Pre-Travel: 1.08mm±0.4mm
Travel Distance: 3.4mm±0.4mm
Behavior: Linear switch
Sound Level: Quiet

TTC Frozen Silent
Operation force: 39±10gf
Pre-Travel: 2.0±0.4mm
Travel Distance: 3.5±0.4mm
Behavior: Linear switch
Sound Level: Quiet
TTC Blueish White
Operation force: 42±5gf
Pre-Travel: 2.0±0.3mm
Travel Distance: 3.5±0.3mm
Behavior: Tactile switch
Sound Level: Tactile
SHIPPING
All orders will be arranged shipping by MelGeek in a week