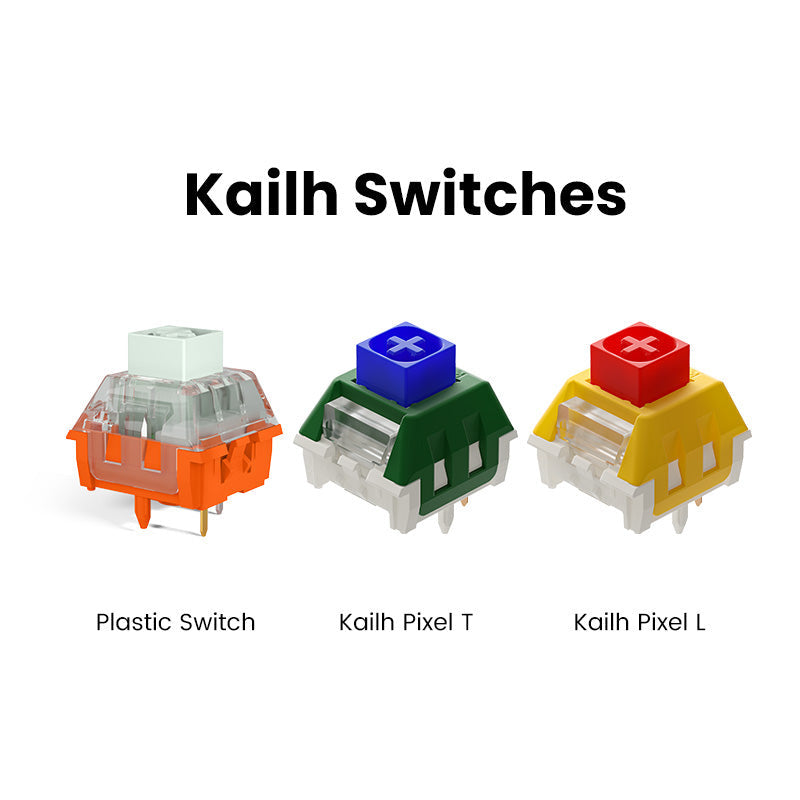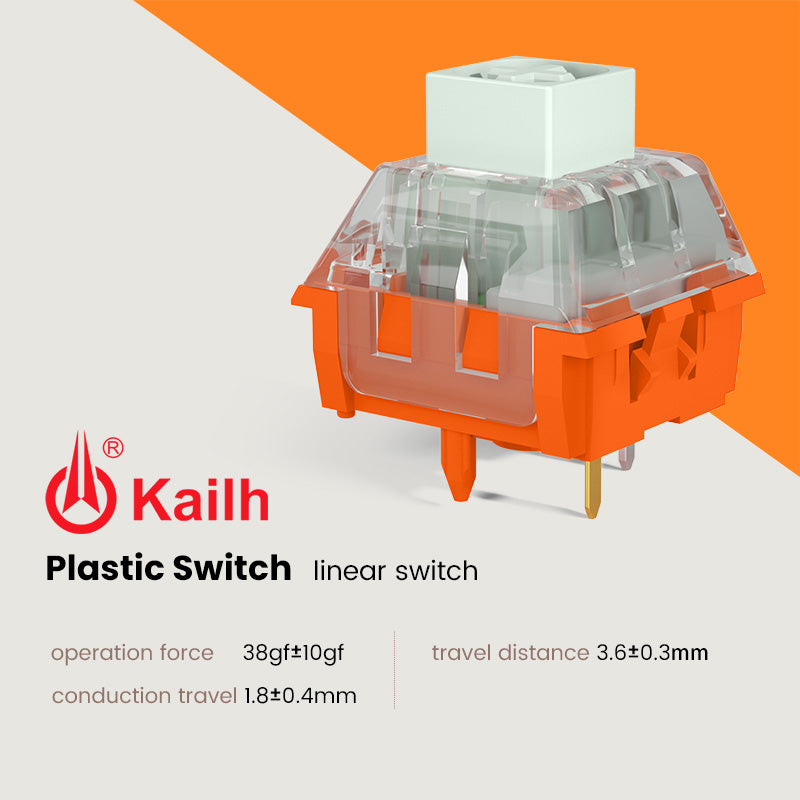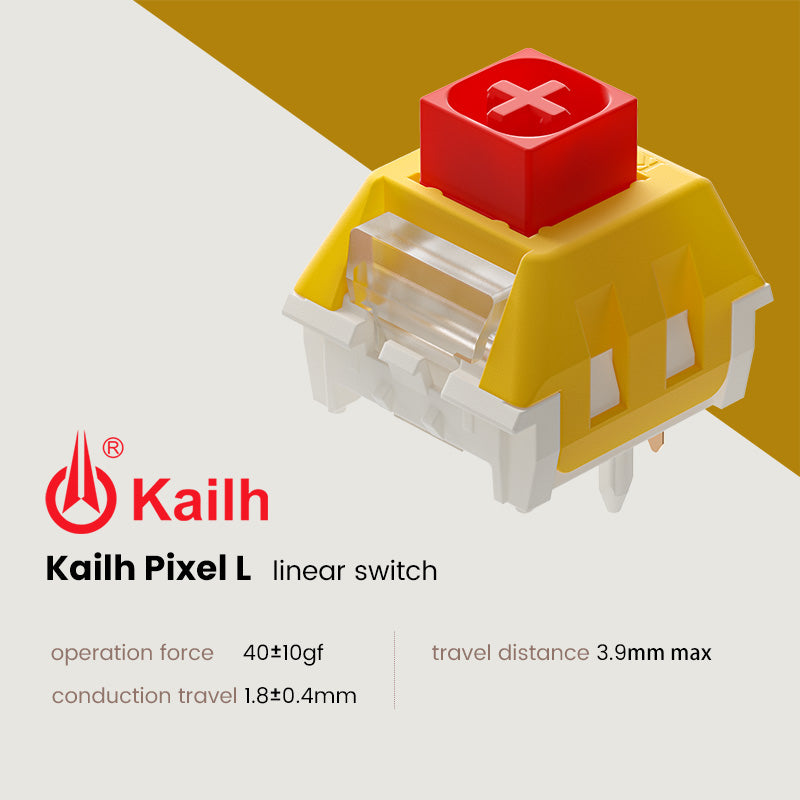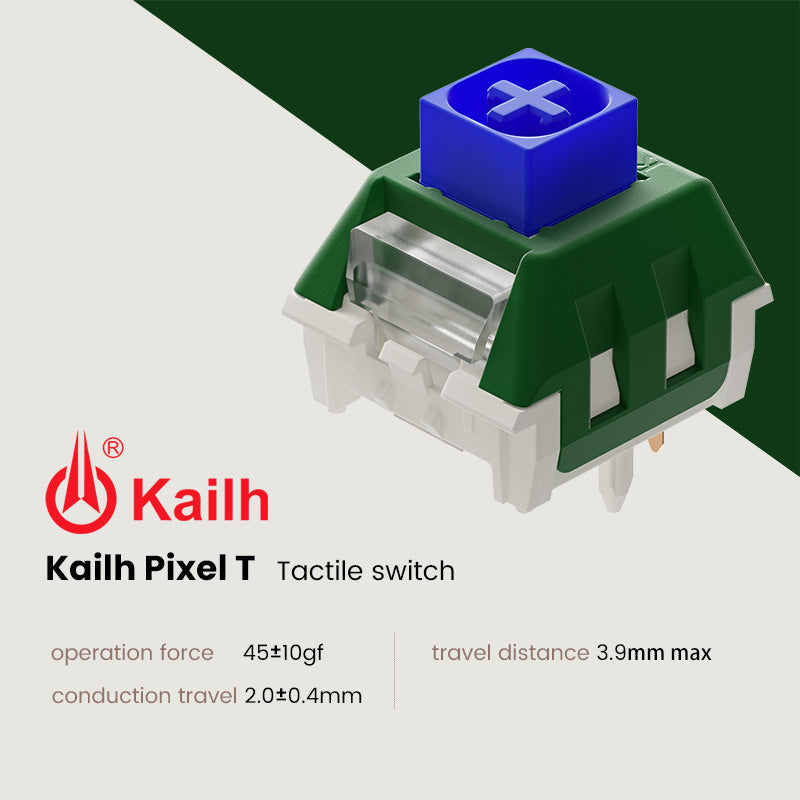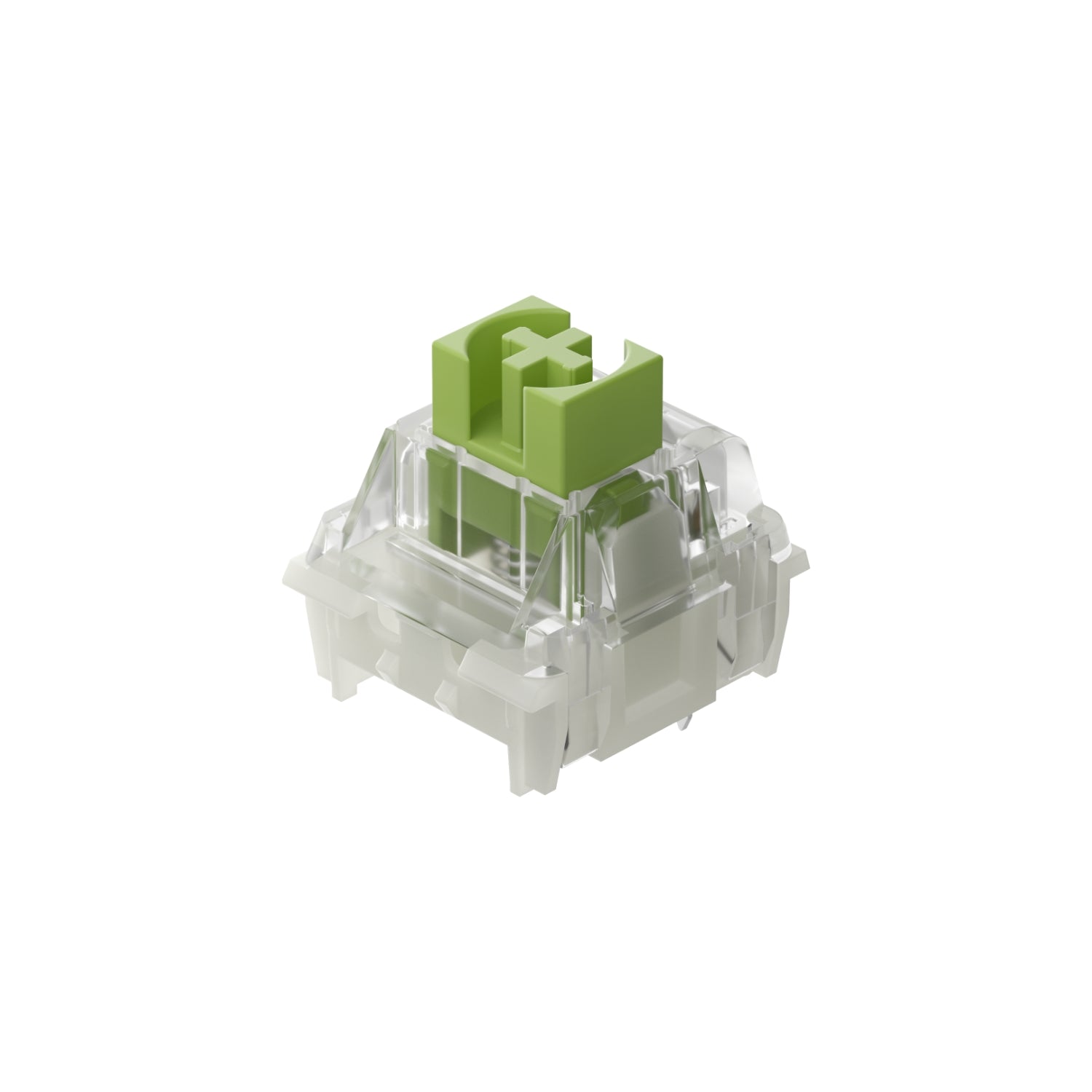 MelGeek Kailh Custom Mechanical Switches
Introducing the Kailh custom switches - the perfect choice for gamers and mechanical keyboard enthusiasts. Available in three options - Kailh box plastic switch, Kailh Linear, Kailh Tactile switches and Kailh Sonic53 switch - with both linear and tactile variations, these switches feature 3-pin construction for easy installation. Upgrade your keyboard with these high-quality switches and experience a smooth and responsive typing or gaming experience.

These keyboard switches come pre-oiled from the factory for smoother and quieter operation.
Note: These switches are sold in a pack of 10 pcs.
Specs
Kailh Box Plastic Switch (original switch of Mojo68/Mojo84)
Operation force: 38±10gf
Pre-Travel: 1.80±0.4mm
Travel Distance: 3.60±0.3mm
Behavior: Linear switch
Sound Level: Quiet

Kailh Linear Switch (original switch of MelGeek Pixel)
Operation force: 40±10gf
Pre-Travel: 1.80±0.4mm
Travel Distance: 3.9mm max
Behavior: Linear switch
Sound Level: Gentle

Kailh Tactile Switch (original switch of MelGeek Pixel)
Operation force: 45±10gf
Pre-Travel: 2.0±0.4mm
Travel Distance: 3.9mm max
Behavior: Tactile switch
Sound Level: Gentle
Kailh Sonic53 Linear Switch (Original switch of MelGeek Modern 97)
Operation force: 45±10gf
Pre-Travel: 1.2±0.5/-0.2mm
Travel Distance: 4.0±0.4mm max
Behavior: Linear switch
Sound Level: Quiet
 
SHIPPING
All orders will be shipped by MelGeek