MelGeek Handmade Custom Sleeve Coiled USB Cable with Silver Aviator
Color:
Oblivion(Grey+Black)
Connector:
Type C to USB A
Give your keyboard a super-computer look with these custom cables.
Styled to match different themed keycaps, like GMK Oblivion, EVA, Maxkey 2600, SP SA Grand Budapest, Bee.
-But they can also easily pair with a modern keyboard or separate keycap set if you like the look.
The best kind of keyboard cable is the one that matches your keyboard. No matter what type of setup you're working with, you can always find a perfect right cable for you from MelGeek with hundreds of colorway for your choice .
Choose the one to pair with your keyboard and top off your setup.
Made from durable double-sleeves, these cables are both durable and flexible. Their coiled design makes them easy to integrate into a wide range of spaces. For versatile connectivity, each one is equipped with a detachable aviator port to accommodate different connectors. 
SPECS
Cable Material: PU +American-made ATW sleeve
Outer jacket: Copper
Connnetor: Type- C (USB-A to Type-C); Mini USB (USB-A to Mini-USB);  Micro USB (USB-A to Micro-USB); C to C(Type-Cto Type-C);
USB: Aluminum
Handmade 
Length: about 95cm 
PS: all the hardware accessories have been upgraded to the newest one as below picture shows.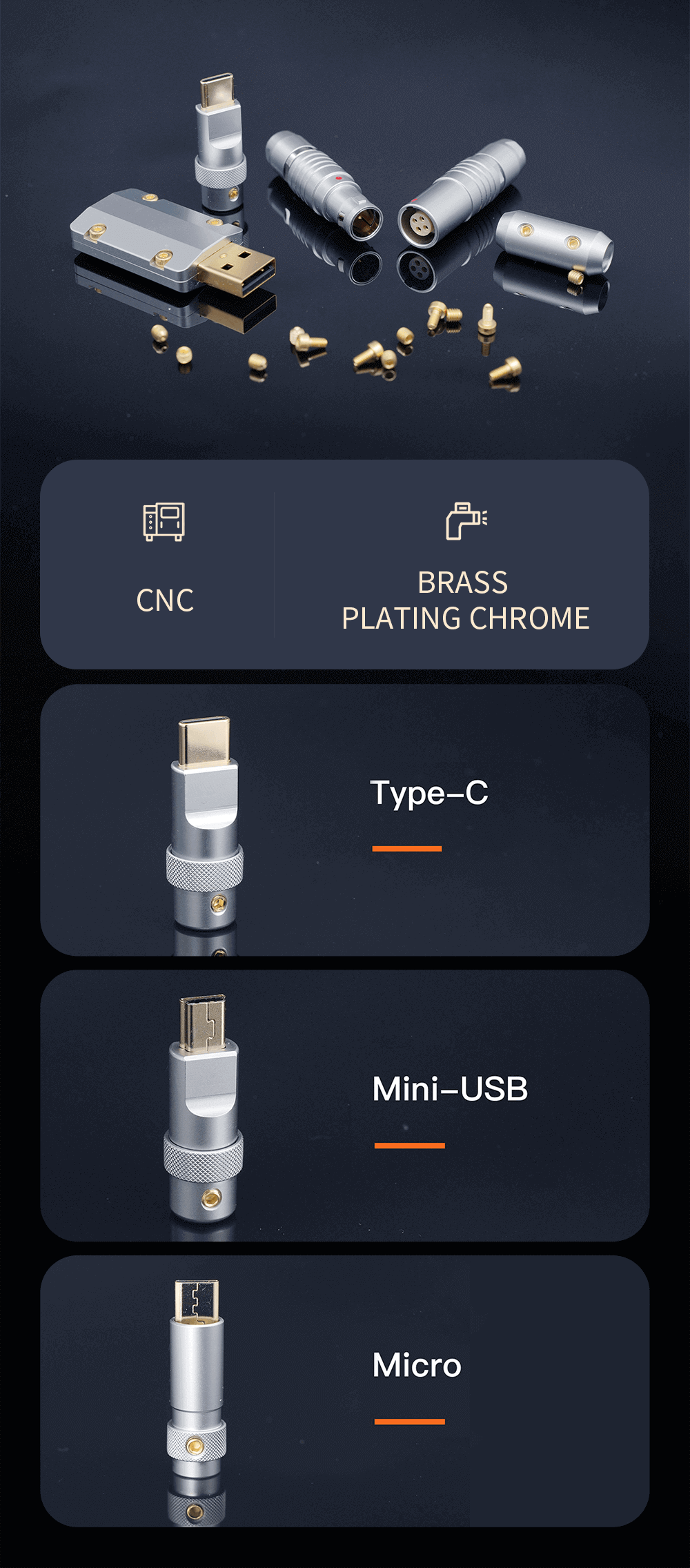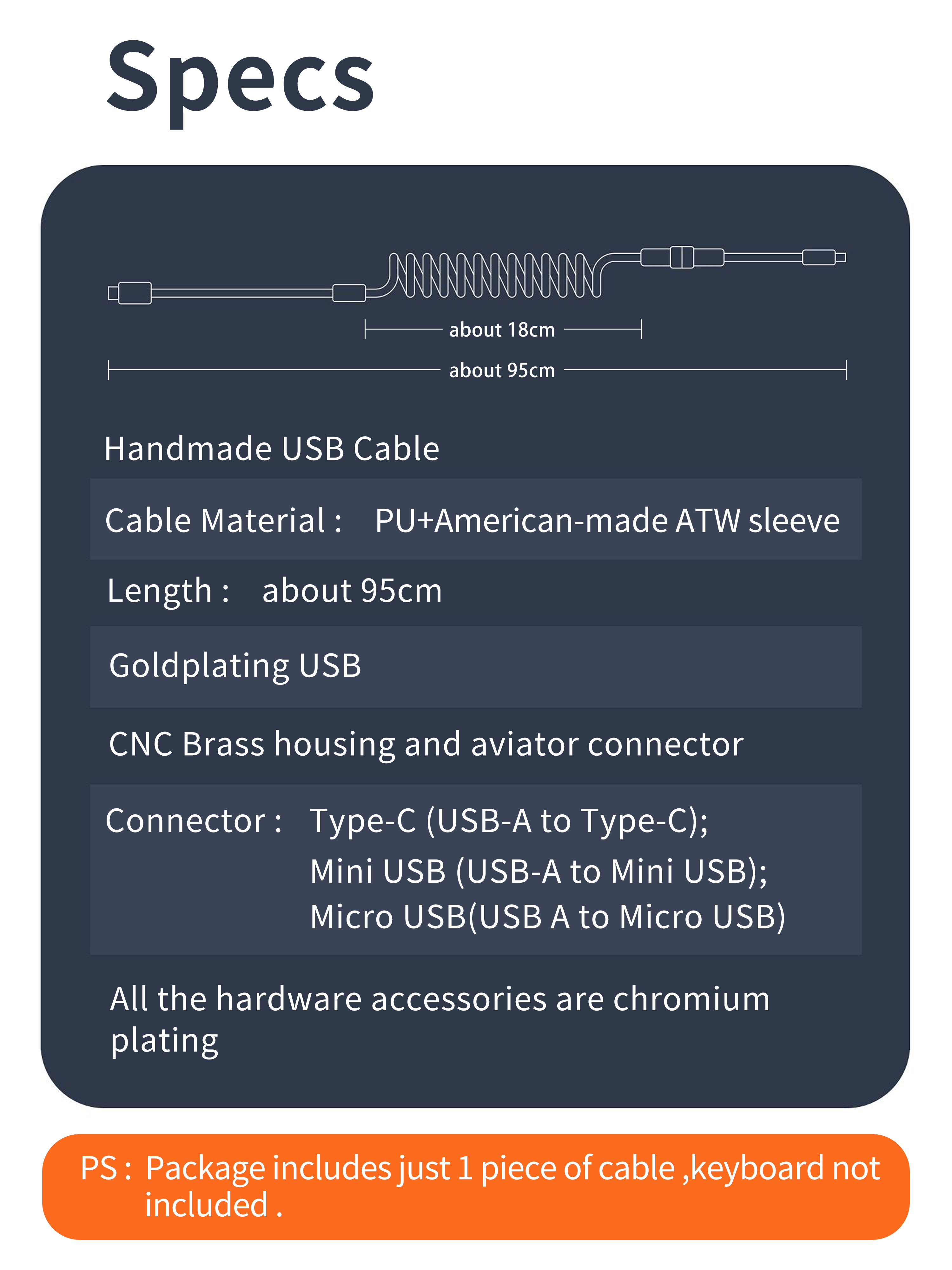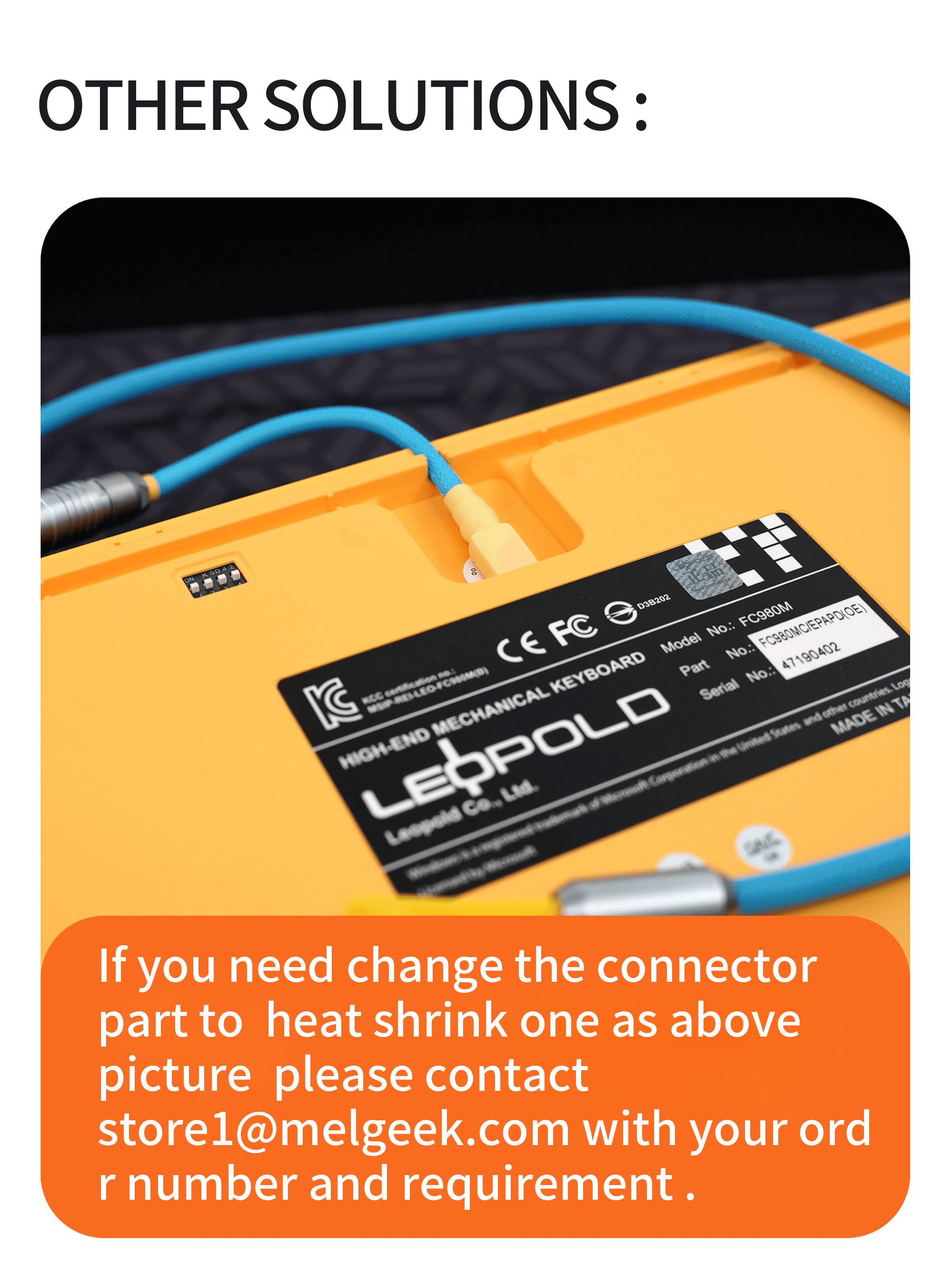 Shipping: As all our cables are handmade, we may need 4-7 days to arrange the shipment, please kindly understand. More query please join our discord: https://linktr.ee/melgeek, or email at store1@melgeek.com.
Instagram: melgeek_official
Twitter: MelGeekworld